What do you picture in your mind when you think of the "Perfect Hoosier Cabinet"?

We can custom build your Hoosier just the way you want it.

Perhaps you would like a Hoosier that features stained glass and a compartment to hide your microwave.  No Problem!  We can do it. (see photo to right)

Do you have the top or bottom of an old Hoosier and want the other half built to match? 

Or perhaps you'd like your Hoosier made of pine or hickory instead of oak.Just give us a call! 

We specialize in making Hoosier Dreams come true!  Give us a call with your unique ideas!

Custom Hoosier with built-in microwave compartment and leaded glass.

Custom Hoosier featuring a tall flour bin on left and horizontal tambour strips.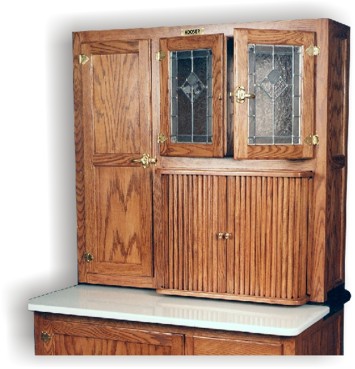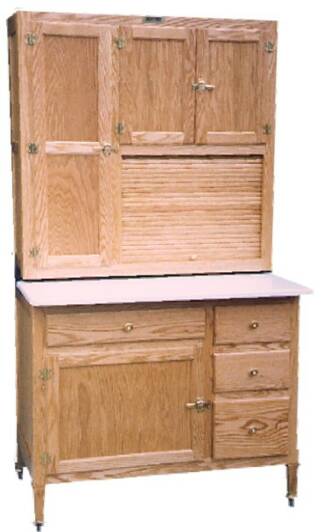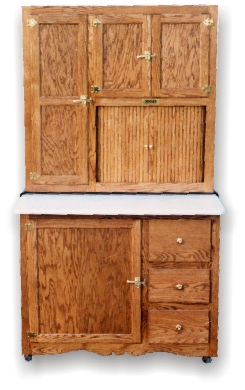 This custom Hoosier features a cut bottom edge, (and no legs) long upper left door and verticle tambour doors.